Ultraviolence is the sixth track of Power, Corruption and Lies by New Order. It is a rhythmic song with guitar strums, as with some features found in Video 5 8 6. Bernard Sumner sings the lyrics in an unstable way.
Lyrics
Who saw those dark eyes
Who saw those dark eyes
These years gone by
Deep within
Burn my skin
All those years gone by
In the heat of the night
All those years gone by

Who felt those cold hands
Who felt those cold hands
Touch my skin
Deep within
Burn my soul
Fell to the ground
Where I was found
All those years ago
All those tears ago
All those years ago

Everybody makes mistakes
Everybody makes mistakes
Even me
Just be free
This is a place
Where in the end
It happens in
Our world within

Time to go
Time to go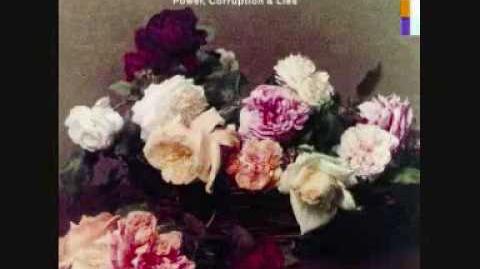 What do you rate this song?
Ad blocker interference detected!
Wikia is a free-to-use site that makes money from advertising. We have a modified experience for viewers using ad blockers

Wikia is not accessible if you've made further modifications. Remove the custom ad blocker rule(s) and the page will load as expected.